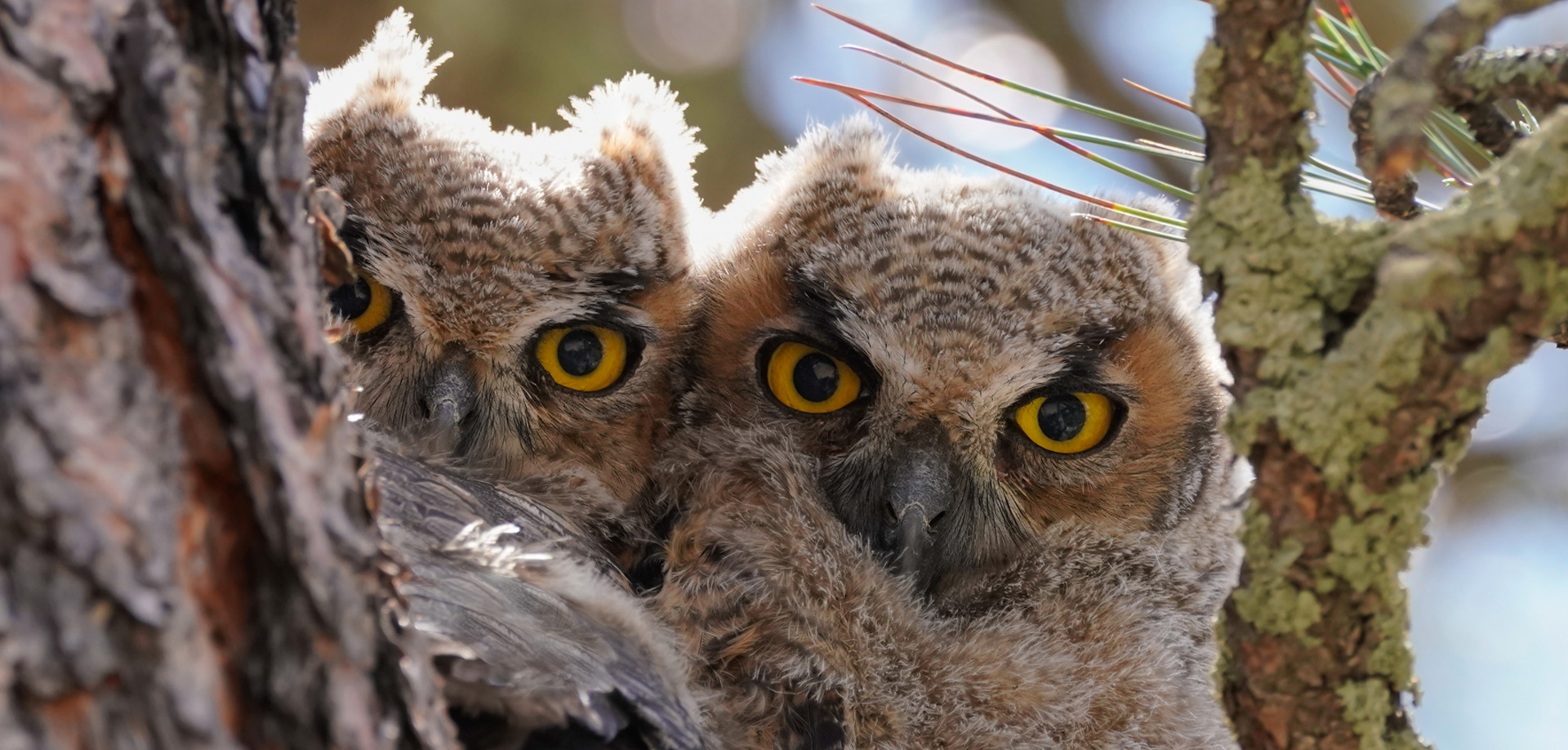 Even though the title says "About Us", it's actually an "About Me", but that definitely doesn't look as good at the top of the page. Also, all the articles I've read said I should put my picture on this page, but I've got to tell you, with a choice between my face, and these adorable owls, there's no question which one you'd enjoy seeing more.
I'm not sure if photography found me, or if I found it, but when I have a camera in my hand, and I'm lucky enough to be shooting the amazing beauty of our world, I'm in heaven. It's also a joy to share some of those images with you on fun and usable products. Being one of those people that's always on the lookout for unique and customizable things, I wanted to create a store that allowed people choices that they'd never get with off the shelf products, so my goal is to make sure you get it just the way you want it. If you don't see exactly what you're looking for, just let me know, and we'll work together to try and get it just right. Feedback is very welcome, and I'm always on the lookout for new ideas, so if you have something in mind, please share !
All the products you see in the store are Made to Order. Once you place your order, your items are printed by high quality On Demand printing companies, and shipped directly to you. Because of that process, rush orders unfortunately can't be accommodated, but production times are very reasonable. You'll find a note in the description of each product that will tell you the standard production time for that item. Fortunately, stationery, and the smaller prints are done in house, so I am able to help if you are in a hurry. Following is a list of the companies I work with, and a little bit about them.
Spoke Custom Products – Headquartered in Norcross, Georgia. They are a turnkey, on-demand, fast growing business that uses state of the art printing technologies. They are setting up another production facility in Phoenix as well to keep production running smoothly and quickly. They handle the notebooks, mugs, and desk mats.
MWW On Demand – A division of MWW Inc – Headquartered in Hendersonville, North Carolina. Founded in 1932, they are proudly known as the leader of the textile and custom printing industry. A family-owned business built on quality products and outstanding customer service. They handle the totes, and bags.
Photography.com – A division of the Horizon Group – Headquartered in Houston, Texas. Founded in 1979, they are one of the largest custom photo, wall-art, and décor manufacturers in the US. They handle the jigsaw puzzles, and some of the prints.
A & E Reprographics – Located in Prescott, Arizona – Locally owned and operated since 2001, they understand the value to long term customer service. With the equipment to handle every type of printing, they excel in quality and reasonable production schedules. They handle the larger prints, and high quantity stationery orders.
FinerWorks – A division of FinerWorks Media, LLC – Located in San Antonio, Texas. Founded in the early 2000's, they are a certified Hahnemühle production studio of fine art reproduction & photo printing. All their prints and products are produced using environmentally sustainable items within the borders of the US. They handle the glass cutting cutting boards and sandstone coasters.
Printed Mint – Located in Phoenix, Arizona – Founded in 2015, this is an up and coming quality based Print on Demand company. They handle the hardboard coasters.
Who's On Your Case – An international print and product fulfillment company with warehousing in Brookfield, Wisconsin. They handle the ceramic coasters, clutch bags, and phone cases.
Please contact us with any questions or suggestions.
Moment of Perception Photography
c/o Heather Spencer
PO Box 12158
Prescott, AZ 86304
info@momentofperception.com